Haye is currently recovering from an Achilles injury that he sustained during the stoppage defeat to Bellew in March and is hopeful that a second fight can take place before the end of the year.
Hearn has admitted a rematch with Haye is "most likely for Bellew", despite the possibility of a world title shot in the future, and revealed that the 36-year-old will be offered the same terms that the Liverpudlian accepted for their first meeting.
"Tony is up for the rematch and the biggest thing for him is getting the respect in the negotiations that he had to cower to in the first fight," Hearn told Sky Sports News HQ.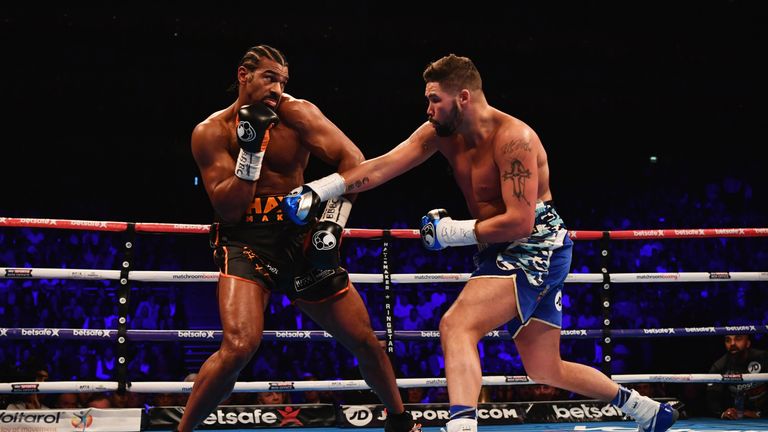 "We were given the opportunity to fight Haye in a deal that Tony didn't believe was fair, but ultimately I convinced him. We were glad we took that fight, but there were elements and aspects of that deal that were condescending.
"Very simply, Tony now wants the flip of that deal. He wants what David had last time, and vice versa.
"Haye needs this fight badly, there is no other fight for him other than Tony Bellew. On the other hand, there are many fights for Tony, but it's not a case of going to Haye and holding him to ransom.
"Haye said after the first fight that he knows there are many things he has to do in the rematch and he has to give Tony respect, if he does that then the rematch can happen and can be done very quickly."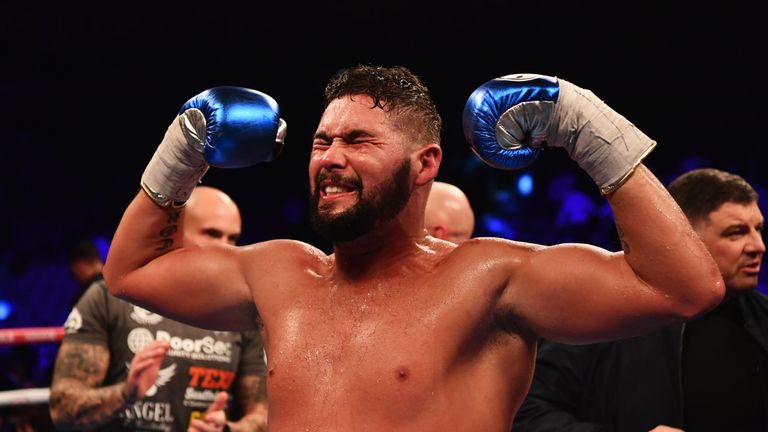 Although Haye has earmarked October as the likely month of his return, Hearn believes that December would be the preferred option to ensure the Londoner is fully fit.
He continued: "I think with David's injury, although it looks like he might be ready for October/November, we leave it for December to make sure he is 110 per cent so that he can prove that to the fans in his preparation for the fight.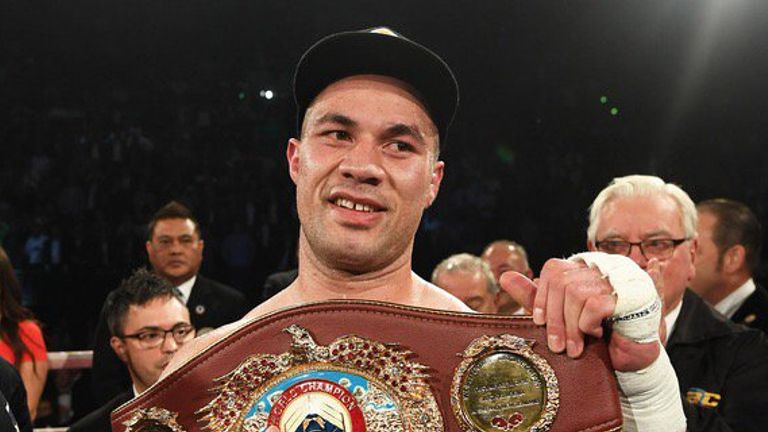 "The public want to see the rematch and although I believe Tony can beat WBO champion Joseph Parker and become heavyweight champion of the world, part of me wants the Haye rematch so that Tony can show he can win that fight without any excuses."