In the wake of the deadly Parkland shooting, more armed police officers are being stationed in schools. But what happens when they're the ones perpetrating violence?
Jalijah Jones, then a freshman at Kalamazoo Central High School in Michigan, remembers the punch of thousands of volts hitting his slight frame. At 5 feet, 4 inches tall and weighing 120 pounds, he was small for his age.
He remembers four school security guards officers pushing him up against a hallway wall before a school police officer arrived and Tasered him. He remembers a feeling of intense cold as if his high school hallway had just turned into a walk-in freezer. He remembers falling to the ground, his muscles betraying his mind's desire to stand.
Then he remembers nothing.
Jones, who loves to run track and play football, had never been in a physical fight at school before. It was just a teenage drama. He owed another kid a small amount of money. Angry words were thrown back and forth, then a push and a shove and some swinging. But no one had been hurt until a school police officer Tasered the teen.  
Jones, who says he blacked out after falling to the ground from the shock of the stun, remembers being cuffed a few seconds later, and the school cops dragging him through the hallways and out of school. His body shook furiously as he was loaded into a police car, before being escorted to the hospital in an ambulance. He was charged with resisting arrest ― a charge that he is still fighting many months after the December 2017 incident.
No One Tracks Police Brutality In Schools
The police officer who stunned Jones is one of over 80,000 currently stationed in public schools around the country, according to the most recent data available from the U.S. Department of Education, covering the 2015-16 school year. In 1997, only 10 percent of public schools had police officers, but in 2016, 42 percent did.
The number has risen sharply in the past few years and will continue to grow. Amid the recent spate of deadly school shootings, there has been an increase in federal money funding school police officer positions. This is true at the state level as well: New legislation in places like Florida has devoted millions of dollars to install more armed police officers in hallways. More armed guards lined the hallways as kids returned to school this year. 
There is understandable logic to having more police in schools. After all, they have been credited with stopping several school shootings in recent months. But civil rights activists say there's another negative side to this police presence, once which puts students like Jones – young and impulsive, acting on frivolous teenage passions – in danger of police brutality and criminal charges.
Over the past few years, there have been several high profile instances of police brutality in schools. Still, there are no official data sources tracking how often students are subject to intense physical punishments at the hands of law enforcement. So HuffPost is dedicated to creating its own count.
In August 2016, HuffPost compiled a minimum count of how often Tasers or stun guns were used by school police officers on children by tracking local news stories via Google Alerts and Nexis searches. We have created a new list that builds on and expands the 2016 number. For the past several months, HuffPost has been tracking how often students in schools are Tasered or shot with a stun gun, pepper sprayed or intensely physically punished. We found:
Since September 2011, students have been Tasered or shot with a stun gun by school-based police officers at least 120 times;

Since January 2016, students have been pepper sprayed by school-based police officers at least 32 times;

Since January 2016, students have been body slammed, tackled or choked by school-based police officers at least 15 times.
These numbers represent a minimum. Not every incident is reported in the local news. And there is no agency that systemically tracks these numbers.
The students who were Tasered or shot with a stun gun, pepper sprayed or body slammed in these instances received these punishments for a variety of reasons. Some were caught fighting with other students or were being physically aggressive with teachers. Some had weapons of their own. But in some cases, the reasons for punishment were more mundane. One student 16-year-old student in Kansas was Tasered after displaying "defiance" toward officers. Another student in Texas, a 7-year-old with special needs, was Tasered after an allegedly difficult to control outburst in class. A Taser and pepper spray was used in Florida to break up a fight between an 11-year-old and 13-year-old girl, which ended in the two girls getting arrested for disorderly conduct and resisting arrest.
The police officers who get stationed in schools often have no training to work specifically with children, meaning they might apply to young children the same tactics they use on the street. This could put children in harm's way, and also funnel them into the criminal justice system at a young age for school misbehaviors. The roles these police officers play ― and the level of power they possess ― vary on a school district by district basis, based on individual agreements between local police department and school leaders.  
In the case of Kalamazoo Central High School, where Jones goes to school, there is no policy governing when it is appropriate for a school police officer to use Tasers on students, according to Kalamazoo Public Schools spokesman Alex Lee. Officers are not supposed to get involved with matters of discipline, only with matters of the law.  Officers might decide to use a Taser "when other forms of control haven't worked," but there's no specific rule, said Township of Kalamazoo Police Chief Bryan Ergang.
The Consequences Of 'School Safety'
Over 30 percent of police officers in schools carry stun guns or chemical spray, per government data, but there is no agency formally tracking how often, and on whom, these weapons are used. The lack of transparency troubles experts who have studied school discipline.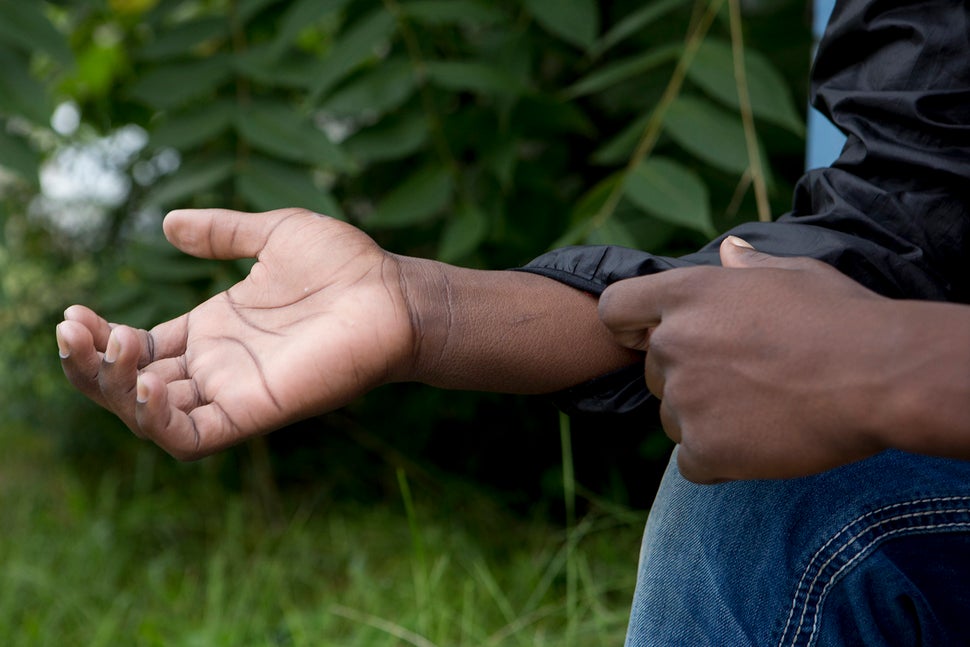 Dr. Douglas Zipes, a cardiologist and distinguished professor at the Indiana University School of Medicine has written about the potential dangers of Tasering victims in the chest. His research has focused on how these devices can cause cardiac arrest by revving up the heart rate to an unsustainable level. Zipes worries about the impact these devices could have on young children.
"It would be my opinion that tasing an 11- or 12-year-old in the chest is more dangerous for potentially causing cardiac arrest than tasing a 17- or 18-year-old who has a more developed chest to protect the heart," Zipes said.
Instructions for the weapon warn that use on a "low body-mass index person or on a small child could increase the risk of death or serious injury." It also warns of the potential for cardiac arrest in children.
Indeed, Taser use can be fatal. A 2017 Reuters investigation found 150 autopsies that referenced Tasers as a cause or contributing factor to death.
But representatives for Axon, the company that manufactures Tasers, emphasize that their weapon is effective and safe when used properly.
"It's critical for law enforcement to have clear policies and procedures, continual training, good reporting and supervisory oversight for patrol and especially for school resource officers," said Axon spokesman Steve Tuttle over email. "TASER CEWs [Conducted Electrical Weapon] are the most used and most studied less lethal tool on an officer's belt."
It's Not Just Physical Pain
Beyond physical danger, civil rights advocates also point to the emotional trauma these incidents can cause ― and say they can strain tensions between communities of color and police officers. They point out that black children like Jones are particularly vulnerable to police officers. Studies show that police officers overestimate the ages of kids of color and are less likely to see them as innocent children. Data also shows that students of color are disproportionately punished more harshly than their white counterparts.
Even with the threat of school shootings ― which, despite the headlines, are still extremely rare and actually not more common now than in the 1990s according to new research ― police officers may actually be making many students feel less safe in schools, say civil rights advocates.
"The research and lived experiences of communities of color show there's little to no evidence police make schools safer, but there's an increasing number of incidents in which students, particularly students of color, are targeted by law enforcement and are referred to law enforcement or arrested for minor infractions," said Monique Dixon, deputy policy director for the NAACP Legal Defense Fund.
Indeed, previous research analyzed by HuffPost shows students in schools with police officers are more likely to get a criminal record, even for non-violent misbehaviors like vandalism.
Dixon and her organization believe that police shouldn't get stationed in schools at all. Instead, resources should be redirected toward counseling, social services and restorative justice practices, she said.
But defenders of the practice say that they've become a necessary force to prevent armed intruders and other sources of school crime, although evidence doesn't necessarily back this up. A recent poll also shows that a vast majority of parents favor the idea of having armed police officers in schools.
Research has not addressed whether or not school police decrease the likelihood of school shootings, and conclusions are mixed on whether they generally reduce school violence, according to a 2013 report from the Congressional Research Service.
Proponents of school police also say that these officers can play an important role in building trust between the community and law enforcement. But advocates like Dixon have seen the opposite.
It is critical that these deputies are trained to work with children, said Mo Canady, executive director of the National Association of School Resource Officers. But this training can be expensive and is not required in many places.
When measuring the success of individual officers, Canady's organization looks at factors like his or her ability to educate students on law-related subjects and stay out of matters of school discipline.  
"SROs have to be carefully selected and especially trained to work in a school environment," Canady said. "It's not for everyone."
Crime And Un-punishment
The officer who Tasered Jones still serves as a school resource officer, according to Lee, the district spokesman. While the district has publicly criticized the officer's use of the Taser and brought its concerns to the police department, the officer's supervisors disagree, saying that he acted appropriately in this case. Indeed, the officer had previously received specific training to work with children in schools, according to police chief Ergang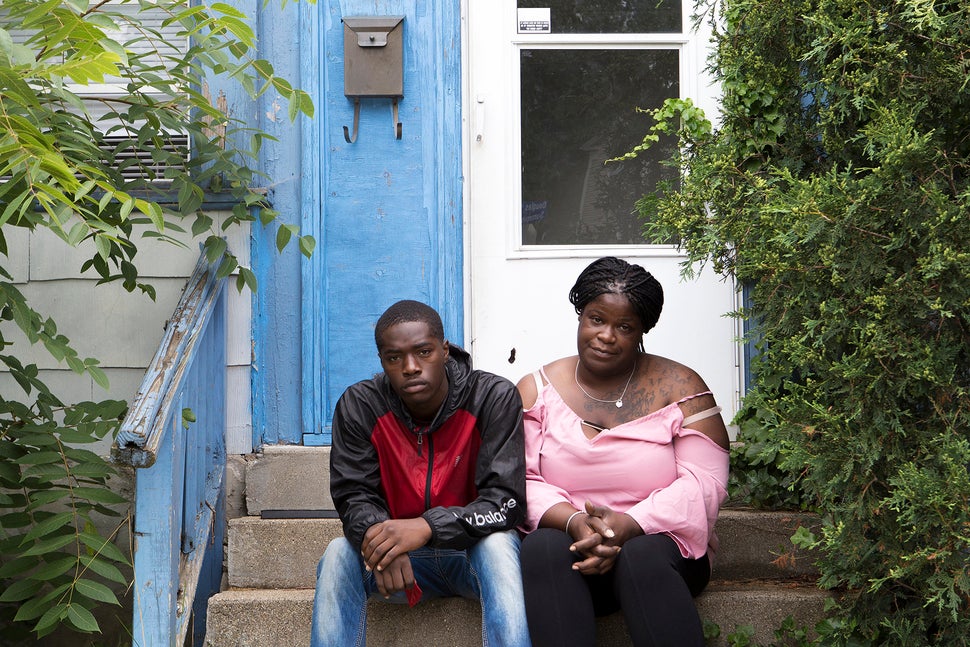 The department's former police chief told a local news outlet at the time that Jones had been ignoring the security officer's verbal commands and had tried to fight back when the police officer and other adults tried to restrain him. The situation had become dangerous for the student and for surrounding students and faculty, the police chief said. The current police chief, Ergang, echoed this version of events to HuffPost.
But Jones' mother, Tillana Jones, still doesn't understand why so much force was needed on such a small boy. She saw video footage of the even and agrees that her son should have stopped resisting security guards and calmed down. But she also thinks the guards should have been given a chance to handle the situation before the police used violent force on her son. It was especially upsetting to see her son's limp body being dragged through the hallway by the metal of the handcuffs.
"I don't understand why this is the practice of a school to tase children like they're animals ― cows pretty much," she said. "Next they will be shooting them."
A Teen's Struggle
None of this adult back-and-forth means much to Jones, who is just trying to restore a sense of normalcy after his last school year was turned upside down. He spent about 12 hours in the hospital following the incident, and was suspended from school for two days. He is still working to fight charges of resisting arrest as a result of that December fight.
But the emotional impact of that day remains. Jones said he keeps to himself more, that he "need[s] time away from everybody." He is also now in counseling, working to deal with some of his feelings of anger and confusion.
"I never thought I would be the person to get tased," Jones said. "I don't give my teachers a hard time, I work hard in my opinion."
His mom, who is 38 and works as a resident advocate at a nursing home, is also still working through some of her feelings from the incident. She feels like she didn't adequately prepare her black son for the consequences of dealing with police. He's not a criminal, has always done well in school and it was a conversation she didn't think was necessary, she said. It racks her with guilt.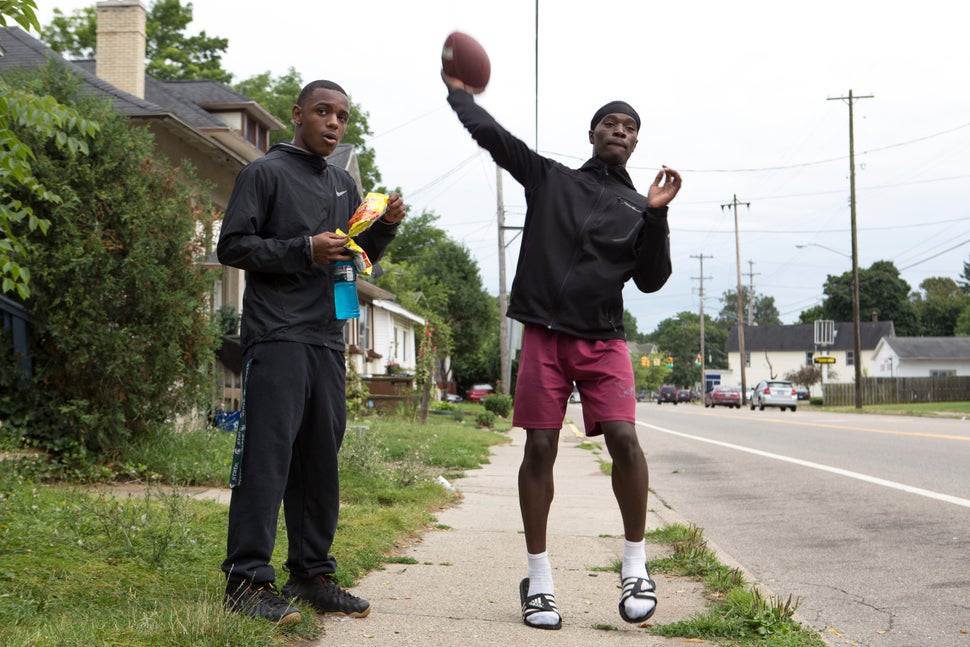 "I feel guilty to the fact of not being able to protect him from it ... putting him in that position, sending him to a school where they Tase," said Tillana Jones. "I beat myself up about it a billion times to figure out ways, and I'm sure my son has too."
She's also seen a difference in her son's attitude.
In the months following the fight, the teenager suddenly has an "I don't care attitude."
"He lost a little bit of himself," Tillana Jones said of her son, a school track star who wants to work in athletics or entertainment when he grows up.
Neither she nor her son ever imagined he would be Tasered at school ― a place they saw as a safe haven from the high-crime neighborhood where they live.
But that doesn't mean she thinks schools should stop employing police officers. She thinks they're a necessary part of preventing school shootings. She just believes there should be checks in place to make sure their power is limited.
"I just need them to know they're dealing with children. They're not in a correctional facility," she said.