For more than a year after she gave birth to the twins in February 2015 in the US, she has kept his identity secret, noting in a previous interview that she did not want her private life to be public.
On the occasion of fathers' day [June 18], she posted a photo of herself, the twins and the man together with the message: ""Happy Father's Day to the king of our castle. I love u" on Instagram.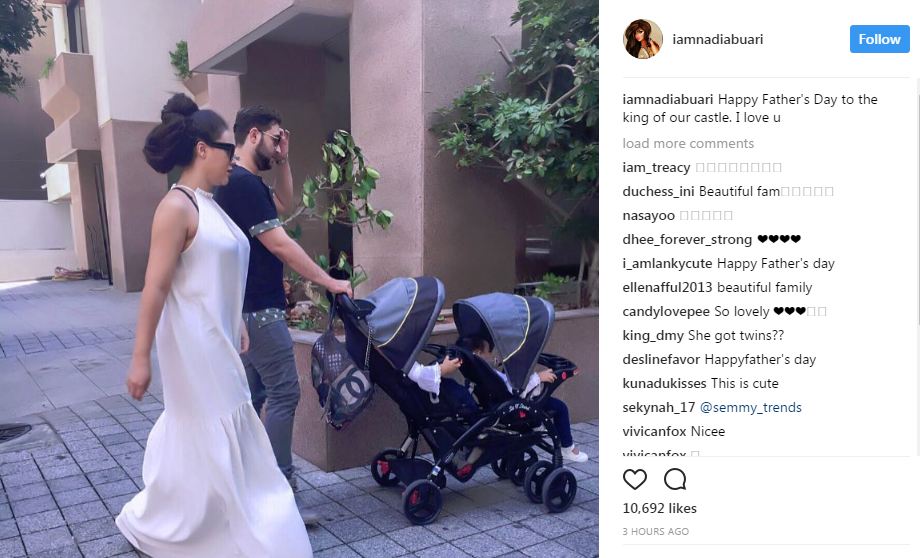 She however did not disclose the man in question's name.
Nadia Buari stated in a previous interview that he was not a Ghanaian.
Buari is the daughter of Ghanaian musicians Ajhaji Sidiku Buari.
Nadia Buari premiered on Ghanaian national television with the TV series Games People Play in late 2005. Her first major movie was Mummy's Daughter, after which she starred in Beyonce: The President's Daughter.
Her role as "Beyonce" was her major breakthrough that landed her many other roles in and outside Ghana.