Twelve points separate the league leaders from Manchester United in sixth, but Conte believes all six teams can consider themselves in contention for the title.
"There are 13 games before the end and if anybody thinks the league is finished I can tell you now it's not," Conte said.
"There are six teams who can win the league and anything can happen until the end. We must continue to work in this way, to try to win like we did today.
"I'm happy with my players' commitment and their will to win, but it can happen that you only take a point and not three.
"We have to think only about ourselves, not to look at others. We want to do something important this season. You must play your game and then see the other results.
"Our mentality must be to always try to win. We did this today but sometimes you must understand there are tough games and this was very tough."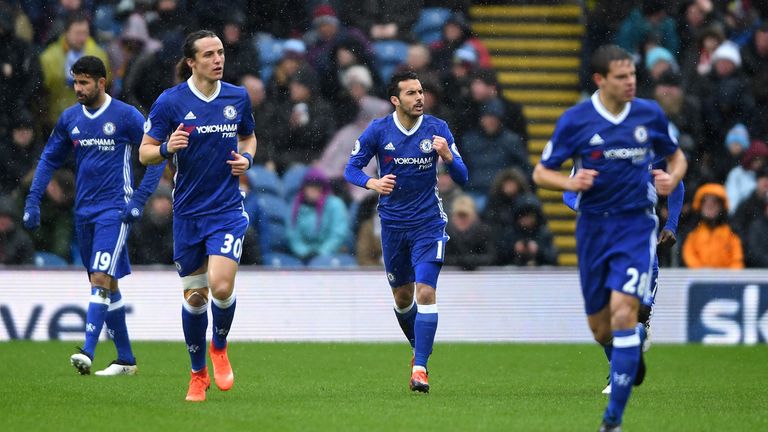 It was a frustrating afternoon at Turf Moor for Conte's Chelsea, who deserved to take all three points according to the Italian.
He told Sky Sports: "We must be disappointed for this point, because I think that this type of game we could win. It's a pity because we started very well and created chances, and then the free-kick.
"We keep the situation under control, and also created many chances to score the goal. Maybe we could kill the game, but it didn't happen, and then a free-kick to draw.
"Then the second half became a physical game, this long ball. We don't know this type of game, this long ball, second game is not easy to play here against Burnley, who have 29 points now at home after this game in 30 points in total.
"It means that at home they are a strong team. But I think that we deserved to win today."