It means he spends less time on the ball. Like his dribbling totals, his passing stats have steadily fallen. He made 40 passes per 90 minutes in his first season at the Bernabeu. Now, he makes less than 30.
It's a similar story with the amount chances he creates for his team-mates. Ronaldo has reached double figures for assists in five of his full seasons in La Liga, but halfway through the current campaign his total stands at just three.
It's not surprising, because having averaged over two chances created per 90 minutes in five of his previous seasons at the Bernabeu, he is now averaging just 0.9.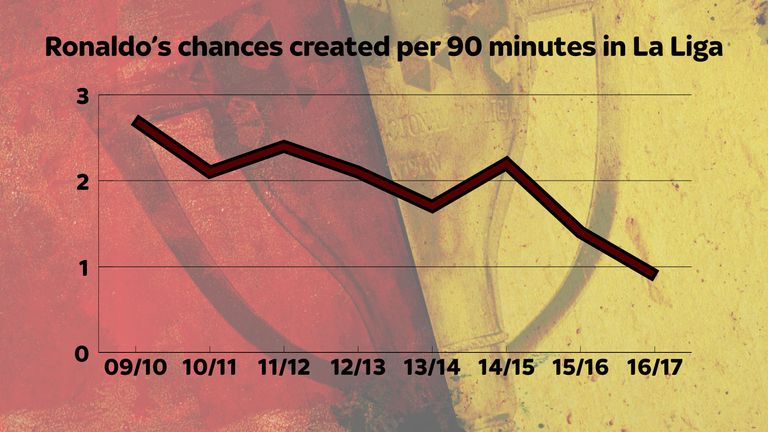 The stats show he is not the all-action player he was, and some Real Madrid fans even booed him after he missed chances in recent games against Malaga and Real Sociedad.
In many ways, Ronaldo is a victim of his own success having set such high standards, and, for context, it's worth comparing his recent record to the other top scoring forwards from around Europe.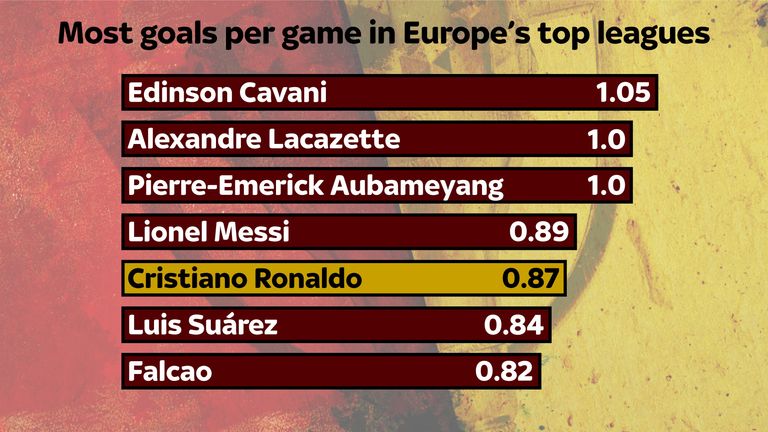 As you can see, only four of them - Edinson Cavani, Alexandre Lacazette, Pierre-Emerick Aubameyang and Lionel Messi - have averaged more goals per game than Ronaldo this season.
Ronaldo is not the dominant player he once was, but he has become a specialist in one or two-touch finishes, and as Real Madrid aim for another triumphant year in 2017, he remains one of the most influential players around.