The 40-year-old Klitschko stands at 6ft 6in and Joshua's promoter Eddie Hearn has suggested the towering amateur duo of Joe Joyce and Frazer Clarke could return after working as sparring partners in the past.
Joyce, who is the same height as the Ukrainian, is expected to turn professional after winning silver at the Rio Olympic Games, while Clarke was unbeaten in the recent World Series of Boxing campaign.
"Obviously we want people to replicate Klitschko's style, so big, tall heavyweights," Hearn told Sky Sports. "We'll be bringing about three or four in, probably starting about seven weeks out.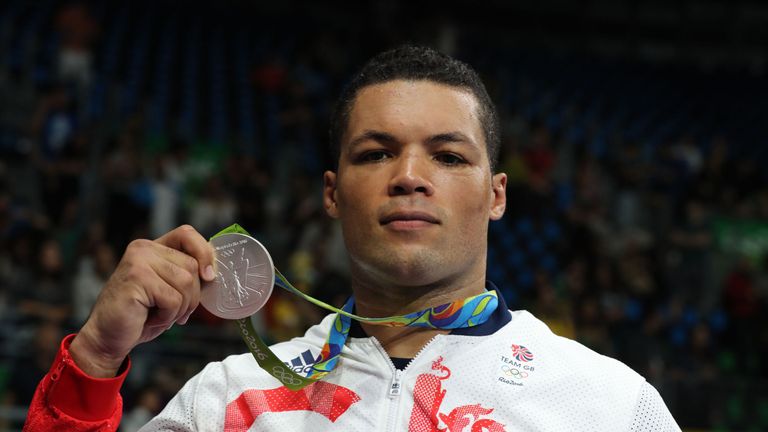 "I think Fraser and Joe Joyce, they have given him a huge amount of rounds. He's not the easiest person to spar with. We need to get those big guys in, who are going to replicate Klitschko's style.
"I think you've got to mix it up. Someone like a Marius Wach has got great experience anyway, but sometimes you want the younger, fresher guys who are going to try more and put you under more pressure. Then you want the other guys who are going to try and frustrate you and slow the pace down and make you box at their pace as well."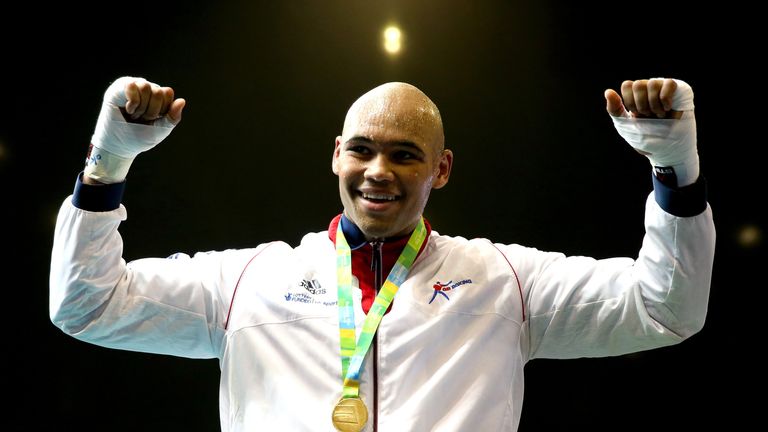 Joshua has knocked out all 18 of his opponents and Hearn doubts whether the 27-year-old will alter his attacking approach as he trains under Rob McCracken at the GB boxing gym in Sheffield.
"I think he will be looking to stand in front of Klitschko and throw shots and fight like he always does," said Hearn.
"He doesn't jump in, he's not reckless, but both fighters know each other, they both feel confident about winning.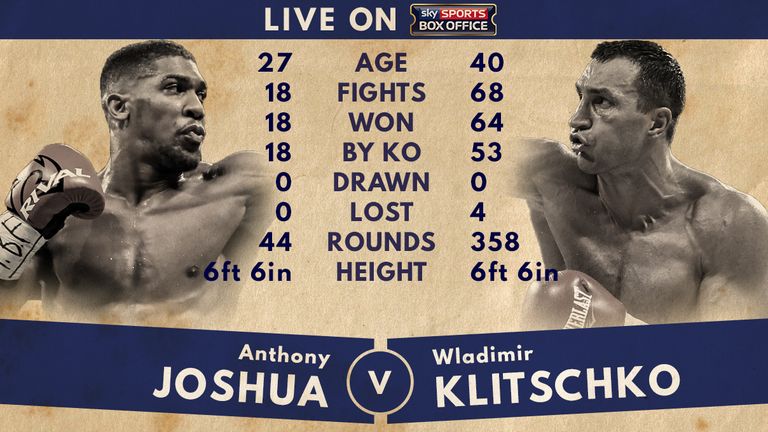 "I think he's looking forward to getting back into camp now. He knows it's a lot of hard work ahead of him.
"Just back in Sheffield now from Monday of this week, training up there a couple of times a day, three times a day, getting physio, the rehabilitation.
"He takes camp very seriously. He prides himself in working with the very best. He's lucky to be based in Sheffield with Rob McCracken and he's got everything he needs up there."