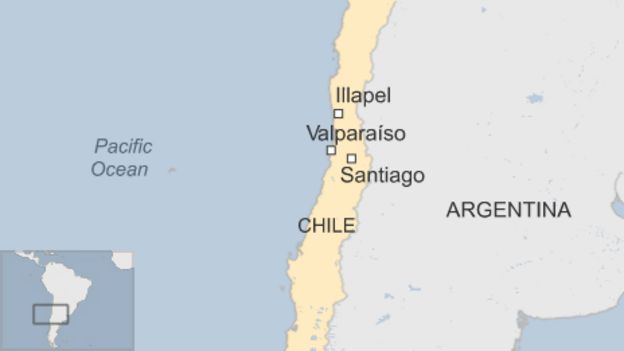 The quake was also strongly felt in some Argentine provinces like Mendoza and in the capital Buenos Aires several buildings were evacuated, the BBC's Ignacio de los Reyes reports.
Chile is one of the most seismically active locations on the globe.
It runs along the boundary between the Nazca and South American tectonic plates. These are vast slabs of the Earth's surface that grind past each other at a rate of up to 80mm per year.
In February 2010, a 8.8-magnitude struck off central Chile, killing more than 500 people.